Go Back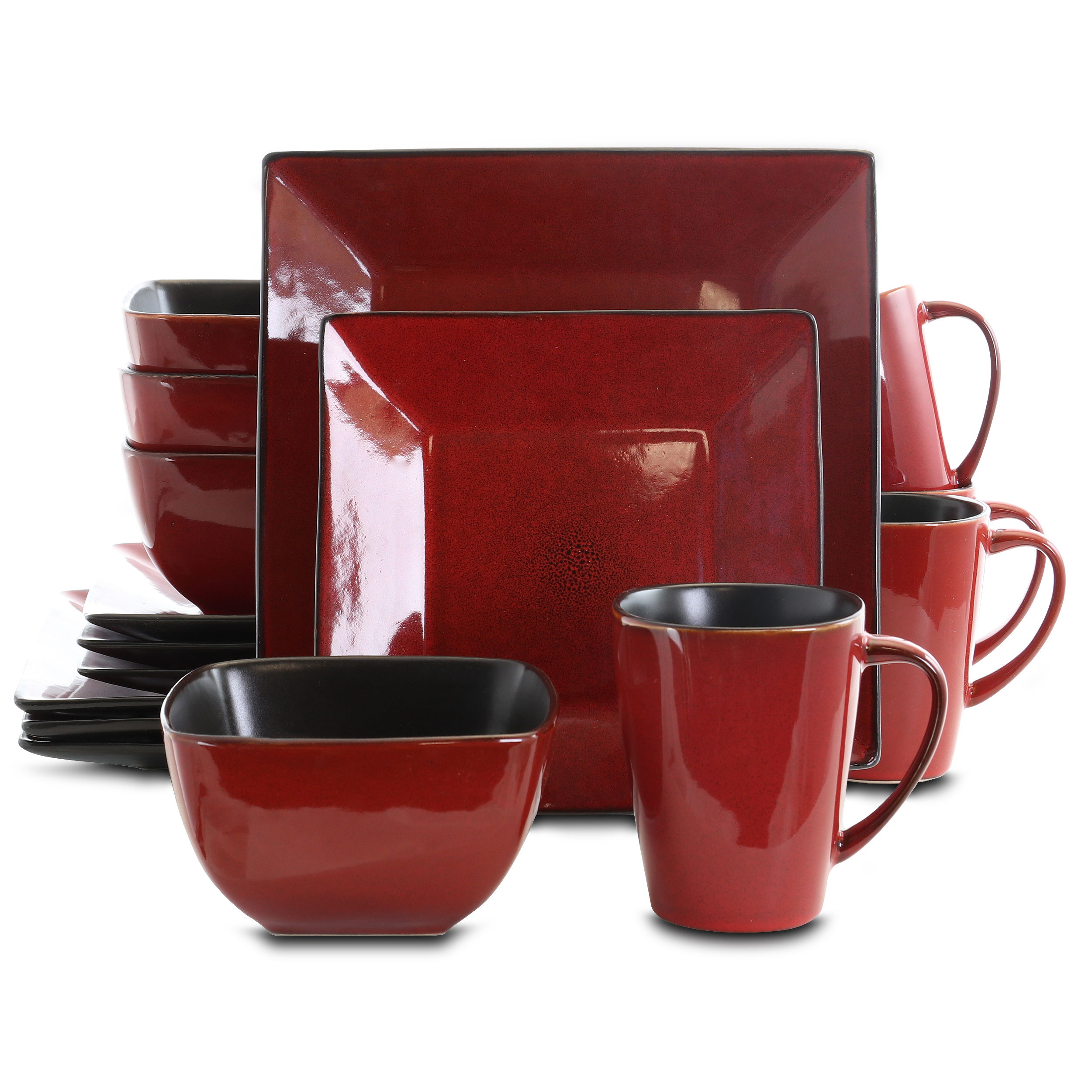 ELM-HARLAND16
Elama Harland Loft 16 Piece Modern Premium Stoneware set with Complete Setting for 4
Elama presents the Harland Loft 16 piece Modern Premium Stoneware set with complete table setting for 4. This dinnerware set is ready to make a statement at your next dinner party. With a sophisticated and bold color block design this set is pure style and individuality.
Harland Loft's tones are chosen to highlight your meal and accentuate the naturally scrumptious hues of the foods this plate so elegantly displays. This high quality stoneware set feature large dinner plates measuring diagonally at 14.75". No matter the appetite of your guests this plate will be up to the challenge. The Desert Plate is not far behind with a an impressive diagonal measurement of 11.25" for any guest with an extra large sweet tooth!

Dinnerware Includes:
Four Large Dinner Plates 10.25 X 10.25", Diagonally 14.25"
Four Large Salad Plates 8 X 8", Diagonally 11.25"
Four Large Bowls 6 X 5.75 X 3.25", Diagonally 7"
Four 14oz. Mugs 4.75" Tall and has a 3.5" Radius

Dinnerware is Crafted of High Quality Stoneware. Dishwasher and Microwave Safe for your convenience.
Item Weight: 24.60 lbs
Item Dimensions: 12.50l x 12.00w x 12.00h